Explore your challenges with us.
Now more than ever, law departments need to find new ways to deliver value — but real change doesn't happen overnight. You face an increasingly complex environment, more priorities competing for your attention, and more options when buying legal services and technology. The possibilities for transforming law department operations are numerous, but your goals are unique.
We'll find your solution.
Having embarked upon our own transformation journey more than a dozen years ago, we are now in a unique position to help in-house departments optimize their operations for change that nets measurable results. We start by helping you survey the landscape to identify the problems and projects that have the greatest potential for impact. Partnering with you, we then tailor the right tools, talent, and technology to solve real business problems, not just clear legal hurdles.
The result is change that's practical, sustainable, and measurable.
Building on our experience driving real change in how legal teams work, we offer expanded service capabilities designed specifically for law departments. Let our Lean revolution power the next step in your evolution—into a better, faster, stronger department.
Our Capabilities
Beginning in 2005, we have experimented with big ideas and new approaches to develop a diverse set of competencies that is unique within the industry. From our roots in Lean Six Sigma adapted for the practice of law, to breakthrough skills in design thinking and data analytics, our team brings a robust toolkit to in-house departments.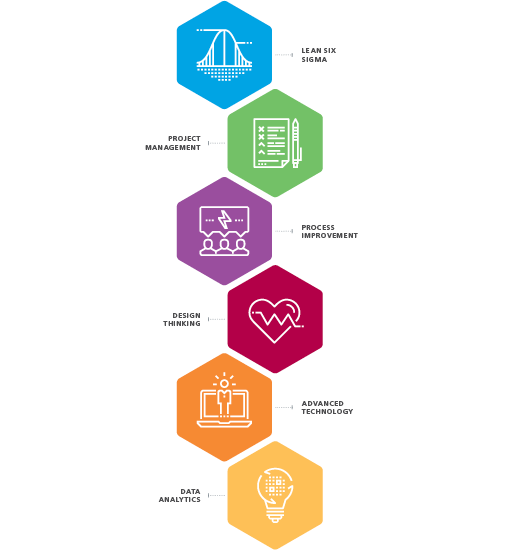 ACC Value Champions 2018
Seyfarth is first-ever firm to win two awards in the same year, honoring our innovative law department/law firm collaborations