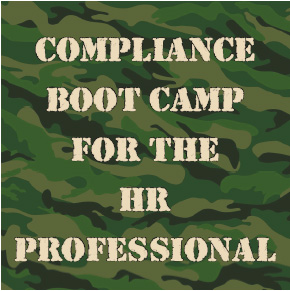 **DATE CHANGE
Please note: This event's date has been changed to August 29, 2006.  If you have already registered, and will be unable to make the event on its new date, please contact Kristina DeWitt at kdewitt@seyfarth.com
---
IMPORTANT REGISTRATION INFORMATION:
Space is limited.  Registration is required by August 21, 2006
---
This program is targeted for Human Resources Professionals interested in an overview of legal compliance-related topics.
At lunchtime, presenters will be at each table to discuss a variety of compliance topics such as the role of human resources in mergers and acquisitions, risk management issues, compliance with Sarbanes-Oxley, benefits questions, affirmative action, and avoiding litigation.
For more information, see the Event Agenda. 
If you have any questions, please contact Kristina Dewitt at kdewitt@seyfarth.com
Program Time: 8:00 a.m. - 3:30 p.m. (lunch provided)
Location:
Marriott Houston Westchase
2900 Briarpark Drive
Houston, TX 77042