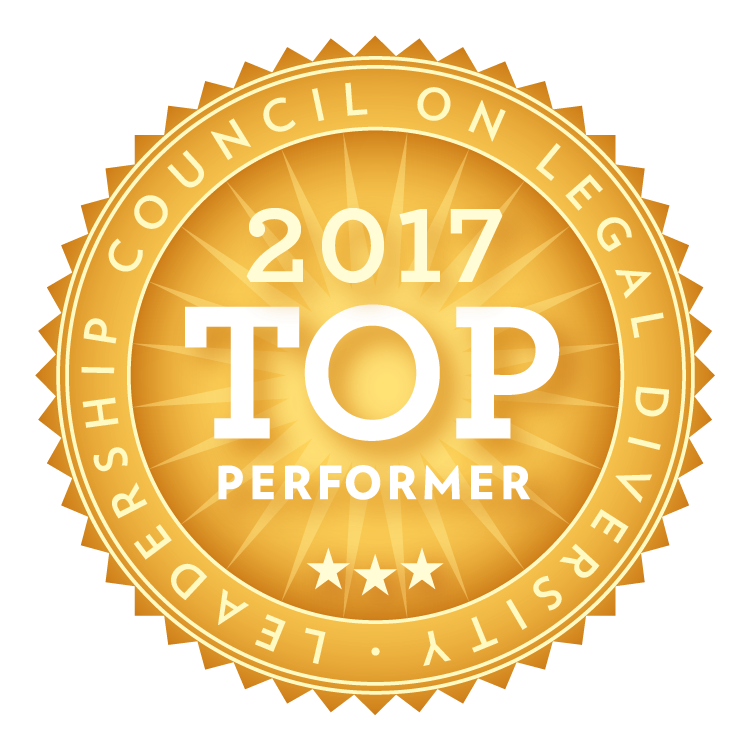 Seyfarth Shaw LLP was recognized as a 2017 "Top Performer" by the Leadership Council on Legal Diversity (LCLD). The designation "Top Performer" is for the most active LCLD Member Corporations and Law Firms, those who are most involved in LCLD's programs and the promotion of LCLD's mission.
Organizations receive points for a variety of LCLD-related activities, including attending the Annual Membership Meeting, having a Fellows Alumna speak at a regional event, or nominating a 1L Scholar. "Top Performers" also led the charge on some of LCLD's newest projects by participating in LCLD's collaborative data initiative and sending representatives to the inaugural Diversity Professionals Summit. 2017 marks the fifth year that LCLD has recognized those organizations with the most active commitment to its mission.
Founded in 2009, the Leadership Council on Legal Diversity (LCLD) has grown to an organization of more than 275 Members, who serve as either general counsel of major corporations or managing partners of the nation's leading law firms. United by a spirit of activism and personal commitment, LCLD Members participate widely in the programs they've created—leading by example, taking action, and challenging the legal profession to prepare future generations of diverse talent for the highest positions of leadership. To learn more, visit here.