SeyfarthLink
SeyfarthLink is an award-winning, next-generation legal management platform—and our signature technology achievement.
SeyfarthLink replaces complicated and cumbersome extranets, joint databases, litigation databases, deal rooms and document collections. Through this system, we have reimagined what online matter oversight and collaboration within the legal industry should be. SeyfarthLink acts as the launch pad for all of our technology offerings and through it, we can provide tailored solutions that solve client challenges. SeyfarthLink was designed with input from our clients and is based on years of working with various platforms to support our work. SeyfarthLink is a highly-customizable and scalable platform with many features that power our cost-effective and innovative service model.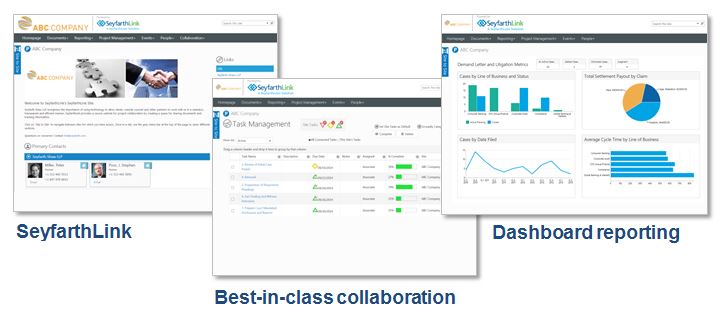 Capabilities of SeyfarthLink include:
Fiscal transparency via real-time and continual monitoring and reporting on progress against goals and performance against budget
General tracking and dashboard reporting capabilities that allow rigorous oversight of individual matters or entire matter portfolios and progress against goals and performance against budget
Enhanced program management, process control and collaboration via easy access and shared information, task lists, reports, documents, calendars and team contact information
Permission controls to allow aggregation and oversight of portfolios of matters in complex, multiplayer projects and programs, including financials and work product across an entire panel
Mobile access to allow you to take advantage of key mobile moments from a variety of smart devices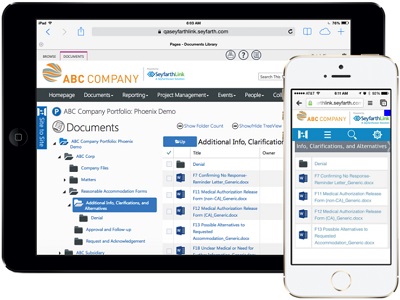 To learn more about SeyfarthLink, contact your Seyfarth lawyer or send an email to link@seyfarth.com.