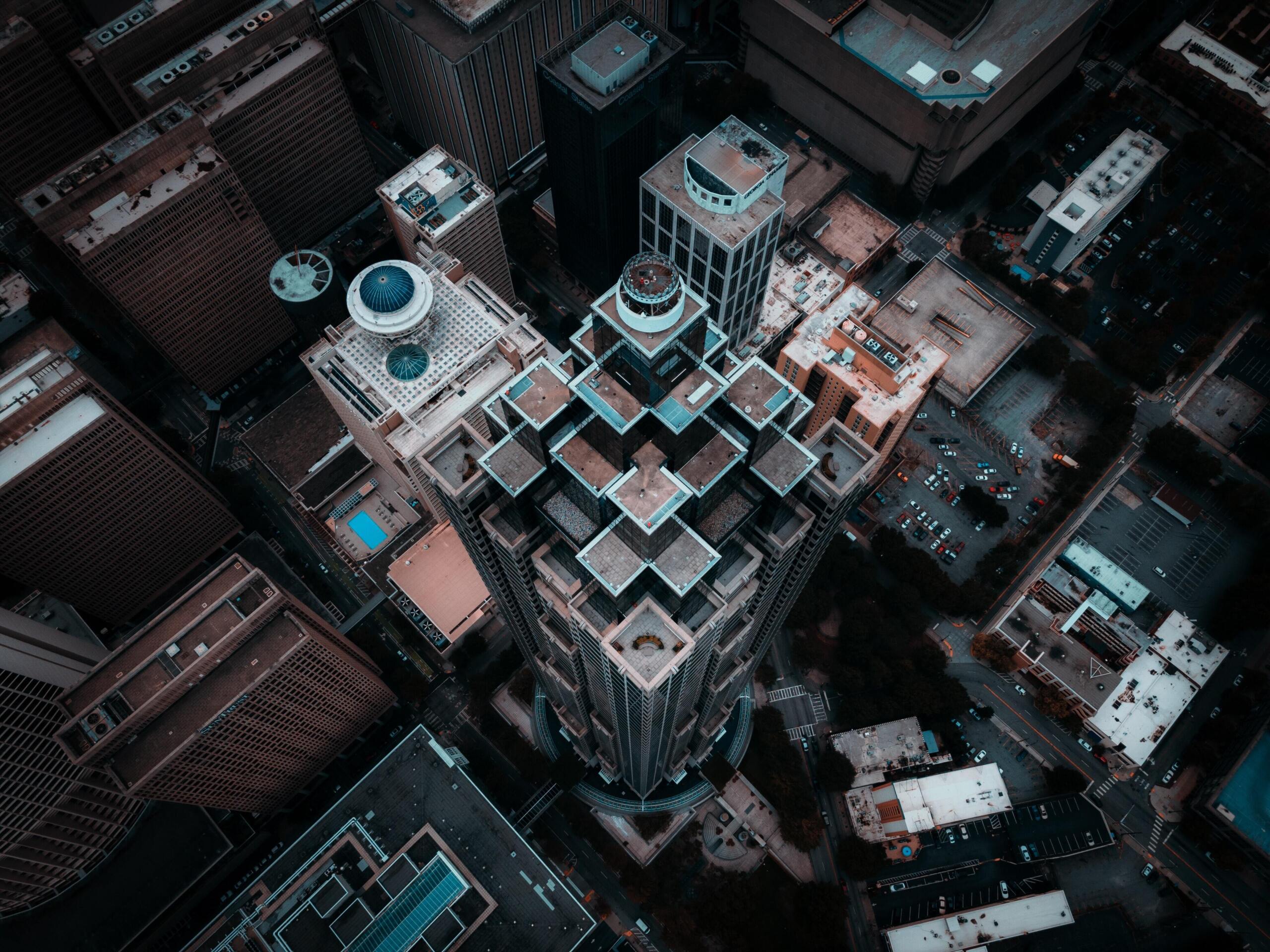 2021 Real Estate Market Sentiment Survey
Examining the sentiment of CRE executives as they grapple with a pandemic and a change in political power.
Among many key topics covered in Seyfarth's 6th annual Real Estate Market Sentiment Survey, CRE executives weigh in on their top concerns, the new occupant in the White House, and how the work-from-home landscape will change the market moving forward. Read on for key highlights, or download the full survey now.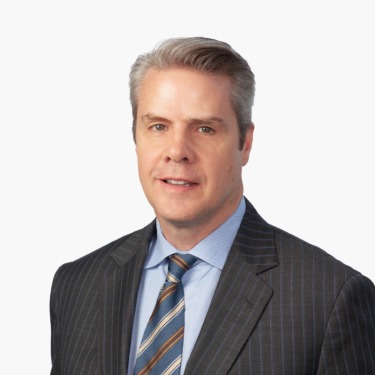 Market participants seem resilient; battered but not defeated. While cognizant of near-term challenges, the prevailing mood is one of optimism about long-term opportunities.
Partner and Real Estate Department Chair
The majority of survey respondents believe the Federal Reserve will not raise or decrease interest rates in 2021. As the world continues to battle the pandemic and climb out of a recession, there may be broad consensus in the industry that rates can't go any lower and the chances of meaningful near-term inflation are slim. CRE executives could also be expressing general optimism for 2021 and confidence in the new Treasury Secretary Janet Yellen, a former chair of the Federal Reserve.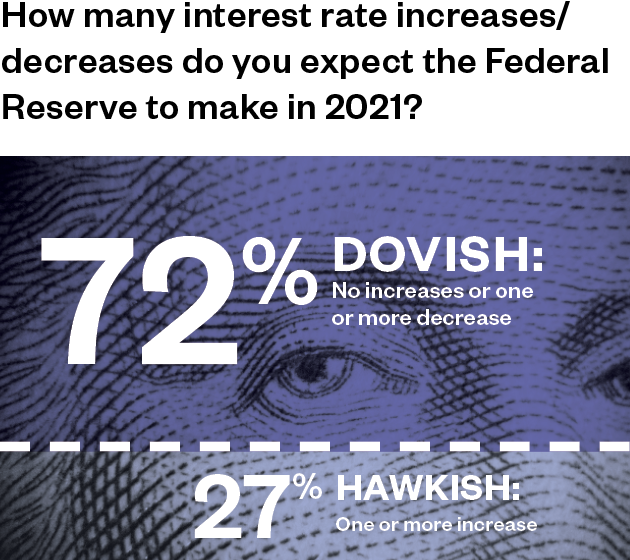 Understandably, the greatest concerns for the CRE industry this year revolve around the COVID-19 pandemic. The closing of public accommodations, the extension of tenant and borrower protections, and the economic fallout from the US recession rank the highest in the minds of real estate executives. As the pandemic creates new challenges for the industry, traditional fundamental fears have taken a backseat this year.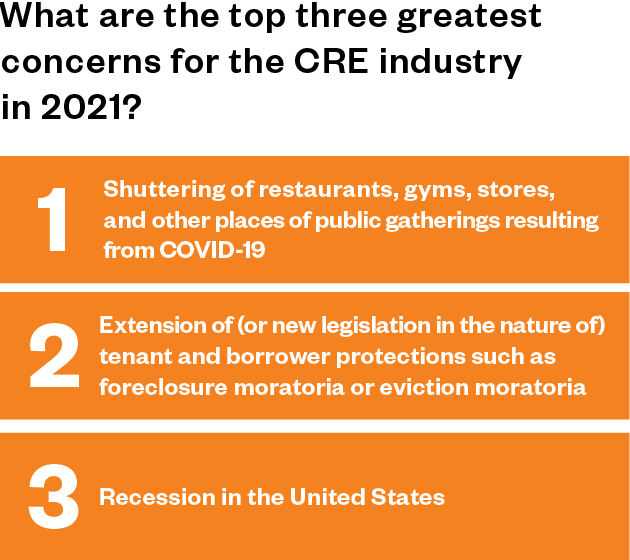 While most respondents believe the new Biden Administration will not have a positive impact on the real estate industry (54 percent), 46 percent of executives think the 46th President will have a positive impact. Historically, survey respondents have indicated that Republican economic priorities are more favorable for the market. However, the prospect of ending the pandemic this year may be reason enough to bet on Biden.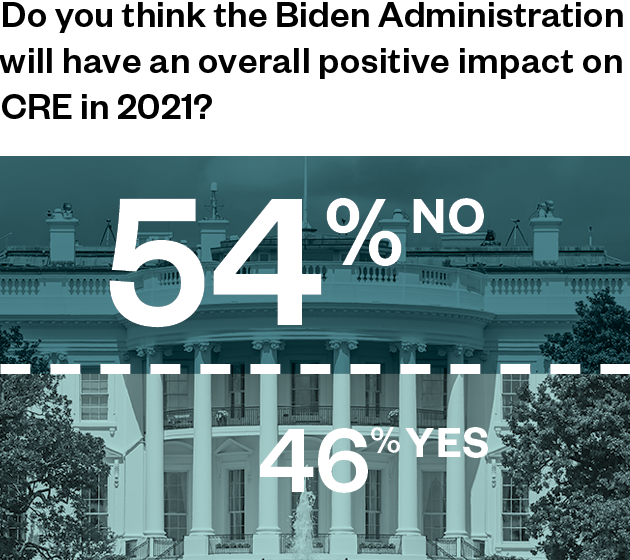 Optimistic for Opportunity
Following a year of tremendous hardships, the CRE industry is overwhelmingly optimistic about their own operations moving forward in 2021. 85 percent of respondents see 2021 as a year of opportunity for their company. While this may just be a reflection of self confidence, low interest rates and governmental stimulus provide a positive forecast for entrepreneurs in a fragile market. The fortunes of CRE traditionally ride with its fundamentals, and a key fundamental is interest rates. As rates stay low, optimism stays high.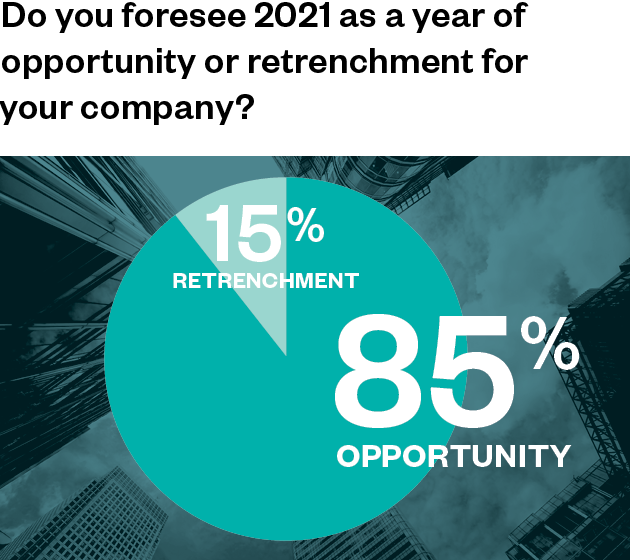 With 11 questions in total, our survey gauges the top concerns of real estate executives including owners, developers, investors, asset managers, brokers, lenders, and consultants. Download the full survey for charts and insights.
2021 marks the 6th year of our Real Estate Market Sentiment Survey. Download past surveys via the links below.