Webinar Recording
Feb 10, 2021
Webinar Recording: Mindfulness Practices for the Pandemic and Beyond
About the Program
Mindfulness has been an important approach to building greater resilience and resourcefulness, particularly during the pandemic. This recording will introduce a range of concepts from mindfulness including awareness, presence, and attention. Participants will learn a number of mindfulness practices such as breathing techniques, visualization, sensory experience, physical grounding practices, and more. The objective is that participants will experiment with different practices and find those that resonate most for them. This recording will be experiential and will include breakout groups for building connections and sharing insights.
Speaker
Rebecca Arnold, CEO of Root Coaching & Consulting, LLC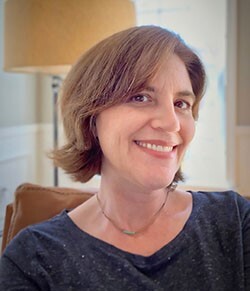 Rebecca is a certified, professional coach, speaker, and writer. She supports her clients to transform with purpose, to amplify their impact within their organizations and communities, and to thrive personally and professionally. She works with organizations, including school systems, law firms, and tech, that are committed to supporting their people. Her individual clients are leaders from the domains of health, education, law, social justice, mental health, and entrepreneurship. She has been called a "straight-talkin', big-hearted" coach. Prior to coaching, her professional experience spanned policy, government, law, non-profit organizations, and the education sector. She holds a JD from Northeastern University, a BA from Brown University, and is a certified, professional Co-Active© coach. She practices yoga, meditates, and walks in nature to find greater presence and inner resourcefulness.