Empowering our clients to build the businesses of the future; empowering one another to build a legacy for the next generation.
As we enter our 75th year, this annual review recaps our 2019 successes and our commitment to building a robust platform for the future.
This past year was pivotal for the firm as we focused on the opportunities with the greatest impact on our clients: Expanding where, and reimagining how, we serve them. 
Guided by our successful client-focused approach, we entered a new US market in 2019 for the first time in 20 years. Our new Charlotte office is anchored by a strong existing client base, and has enjoyed a fast start thanks to the collective talent and dedication of our colleagues—new and existing.  
Meanwhile, the launch of our distinctive new brand and website fueled deeper relationships with our clients through a more compelling experience designed around their needs. We are focused on providing the right solution at the right moment, and Seyfarth has never been in a better position to help. 
We also continued to push ourselves forward around our core value of inclusion. We welcomed Kori Carew as our first Chief Inclusion & Diversity Officer this past summer, whose energy and leadership will continue to propel our efforts as an industry leader. 
As we enter our 75th year in 2020, the size and strength of our platform has grown exponentially, and we are carefully investing in the right talent and infrastructure to usher in the firm's next era.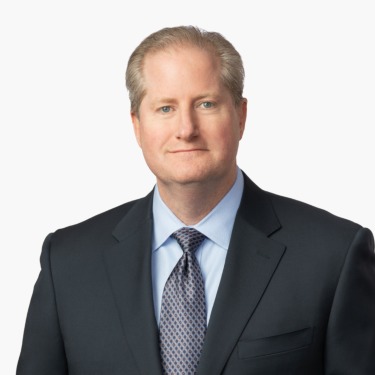 The foundation of the firm has never been stronger. We have the courage, culture, and commitment necessary to guide us well into the future as we continue to evolve our platform for the next generation.
Chair and Managing Partner
At Seyfarth, we embrace six core values that guide our behavior, our business strategy, and our growth. These values provide an unwavering guide through a changing business and industry landscape. 
Client Service
Click to expand content section
We work in partnership with our clients to meet their needs and objectives. We always listen first.
Commitment
Click to expand content section
We are a family that succeeds and fails together. We treat each other with mutual respect at all times.
Excellence
Click to expand content section
We strive to produce the finest work in all areas, and adhere to the highest ethical standards. Our goal is to be the best at what we do.
Inclusion
Click to expand content section
Our firm reflects the diverse world of our clients. We cultivate belonging because it allows us to excel—as individuals and as a firm.
Innovation
Click to expand content section
We find creative solutions and use creative methods to address and solve the needs of any client.
Teamwork
Click to expand content section
We always work together to effectively achieve desired end results. The whole is greater than the sum of the parts.
70%

Diverse Partnership Class

22,117

Pro bono hours across 755 matters

500

Participants in the Girl Up Global 5K
---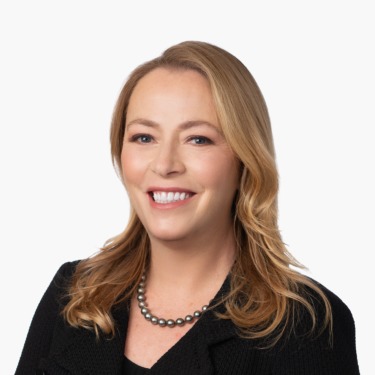 One of the hallmarks of Seyfarth is our pursuit of excellence. We recognize that excellence has no gender, commitment has no race, and devotion has no age. Our focus on bringing the best out of everyone will remain a part of the firm for many years to come.
From high stakes to high volume matters, our unique combination of innovation and excellence allows us to achieve high impact for our clients. 
Being able to quickly negotiate and execute leases is business-critical for this brand. Find out how we helped.

Complex Cross-border Acquisition

Our Japan-based client wanted to expand its global footprint via an acquisition. Find out how we overcame the obstacles. 

Healing Health Care Workplace Cultures

Find out how we helped develop common language and set of accountabilities from this grant-funded training .
In 2019, we achieved exceptional outcomes on behalf of our clients, whether negotiating transformational deals, advising on cross-border projects, litigating in courts across the land, or providing a confident hand in the foundational matters that impact our clients' businesses.
Leveraging leadership and influence in the corridors of power
Click to expand content section
In 2019, Seyfarth attorneys were repeatedly called upon to testify before Congressional committees to provide their unique perspective and expertise to Members of Congress (and their staff) on a wide variety of legislative proposals, providing both practical critiques and suggestions for improvements.  Part of this work included advice to clients faced with Congressional oversight inquiries. We also employed our significant government experience in advancing our clients' interests through trade associations and other means confronting and shaping agency regulatory activity—whether in the form of proposed rules or enforcement.  We worked closely with associations representing hundreds of thousands of employers, including the U.S. Chamber of Commerce, the Society for Human Resource Management, the Retail Industry Leaders Association, the National Retail Federation and others.
Advising a cross-border consumer products merger of two publicly traded companies
Click to expand content section
We advised IG Design Group plc (LON: IGR), the largest consumer gift packaging business in the world, in its acquisition of CSS Industries, Inc. (NYSE: CSS), a leading consumer products company serving the craft, gift and seasonal markets. Design Group will acquire CSS for $9.40 per share in an all cash transaction through a tender offer and merger.  The transaction is expected to close by March 31, 2020.
Representing a compliance solutions software provider in private equity deal aimed to achieve growth
Click to expand content section
We represented a provider of Medicare Secondary Payer (MSP) compliance solutions to the country's largest self-insured companies, insurers, and third party administrators, in an investment deal with a middle-market private equity firm focused on the business services, software and IT services sector. This investment will allow our client, already known for deep domain expertise, robust integrated technology platform and flexible reporting capabilities, to execute a strategic growth plan in partnership with the investor. 
A new executive compensation and benefits program for a global lifestyle brand spinoff
Click to expand content section
Seyfarth is sole executive compensation and employee benefits counsel to an American worldwide apparel and footwear company with more than 30 brands. In 2019 we led the executive compensation and employee benefits portion of the spinoff of one of its brands, a global lifestyle apparel company with a portfolio of some of the world's most iconic denim brands. We prepared all plan documents, all government filings and negotiated all vendor agreements for the spun-off entity's executive compensation and employee benefits programs.
Guiding an American car rental company through 401(k) plan transition
Click to expand content section
We serve as sole executive compensation and employee benefits counsel for an American car rental company on all day-to-day matters. In 2019, we assisted with the transition of the recordkeeper for the 401(k) Plan, including guiding the fiduciaries through the vendor RFP and selection process, counseling through implementation and design changes and assisting with the preparation of the amendment and restatement of the plan document. In addition, the defined benefit pension plan was moved to an external recordkeeper and we provided similar assistance with that transition.
Major health care litigation victory with significant award to client
Click to expand content section
We secured a major victory on behalf of two nephrology physician groups in their breach-of-contract and fraud suit against a national provider of dialysis services. After two years of hard-fought litigation, the arbitration panel issued an order that is expected to result in an award of $15 million to the nephrology groups—$10 million more than the Defendant claimed they were entitled to. 
Leading post-acquisition employee transfer in 40 jurisdictions around the globe
Click to expand content section
Our client planned to acquire a division of a large multinational company in a "carve-out," requiring the set-up of companies, transfer of business and transfer of employees in approximately 40 different jurisdictions. The company sought assistance to execute legally compliant transfers of employment in all countries simultaneous with the main acquisition closing, and subsequent country asset transfer closings. Our international employment team, with their expertise in multi-jurisdictional integration projects, served as the single point of contact for the legal support to effectuate the transfers in all jurisdictions.  Mapping out the process steps and timing for HR and the client's business integration team for all the jurisdictions, the team took a lead role in planning the transfers with the seller's transition team.  The team advised the client on automatic transfer regulations (TUPE), works council and union consultations, termination and onboarding requirements, and the benefits harmonization process.  The team prepared materials for and guided the client through works council consultations in multiple countries, and prepared relevant document to support the employment transfer of almost 800 employees.  On the principal closing, all employee transfers occurred on time and seamlessly.  The business integration team received legal guidance and employment law support in an efficient manner with our one-firm contact approach, greatly simplifying their efforts to comply with the employment transfer legal requirements in 40 jurisdictions.
Representing an automobile manufacturer in a nationwide class action
Click to expand content section
We represented an automobile manufacturer in connection with a putative nationwide class action arising out of an alleged product defect that plaintiffs claimed caused the dashboards in our client's most popular pickup trucks and SUVs to crack prematurely. The complaint spanned 547 pages and asserted 150 separate claims for common law fraud, violation of every state's consumer protection act, breach of express and implied warranty, unjust enrichment, and violation of the federal Magnuson Moss Warranty Act. Our motion to dismiss was granted from the bench after concluding that Plaintiffs had failed to plausibly allege that our client knew of any purported safety violations and finding that Plaintiffs failed to seek repairs to their vehicles within the written warranty's time and mileage limits.
Representing a leading REIT in a multimillion dollar sale
Click to expand content section
We represented a waterfront and transit oriented office and residential property owner in the $487.5 million sale of its 56-building, 3.1 million square foot office/flex portfolio. A portion of the proceeds from the sale was used to repay $210 million of unsecured debt at the end of the first quarter. As part of the sales consideration, the purchaser redeemed 301,638 of its common Operating Partnership units, which were valued at $6.6 million. Inclusive of proceeds from the sale of the portfolio on December 31, 2018, the Company has retired $280 million of unsecured debt from sales of flex portfolios.
Protecting the valuable intellectual property of an educational product manufacturer
Click to expand content section
Represented a manufacturer of children's science-based educational toys and classroom products in the prosecution of breach of contract, unfair competition, trademark, and patent infringement claims against Defendants—distributors of toys and games—in the U.S. District Court for the Southern District of New York. The manufacturer moved to preliminarily enjoin Defendants from infringing its valuable intellectual property relating to their toys and products. We also defended the company against Defendants' counterclaims for infringement and cross-motion for preliminary injunction. In October 2019, the Court: (1) granted to the manufacturer nearly all of the relief that it requested in its motion for preliminary injunction, including enjoining Defendants from using confusingly similar marks; (2) denied Defendants' cross-motion for preliminary injunction against the manufacturer in its entirety; and (3) largely granted the manufacturer's motion to dismiss, dismissing the majority of Defendants' counterclaims.
Representing a client in the design and implementation of a project as a Qualified Opportunity Fund
Click to expand content section
We represented a fully diversified real estate company in the design and implementation of a mixed use project as a Qualified Opportunity Fund. Our client's OZ fund was among the first syndicated Opportunity Zone Funds to come to market after the introduction of the Opportunity Zone program as part of the Tax Cuts and Jobs Act in December 2017. The project is planned for a waterfront urban setting in the Pacific NW and is directly adjacent to a fast ferry service to downtown Seattle. It includes a new hotel, restaurant/bar, and apartments in two, 6-story towers above 3-levels of subterranean parking.
Landmark biometric privacy victory
Click to expand content section
Obtained a landmark victory on behalf of a major airline in the Seventh Circuit, reversing the District Court's decision remanding the case to state court. The case stemmed from the alleged misuse of employees' biometric identifiers and information through the use of biometric timekeeping scanning devices. Following removal of the case from state court, Seyfarth obtained dismissal at the pleading stage based on the Railway Labor Act preemption. The District Court subsequently reversed the dismissal. We appealed to the Seventh Circuit, which found that United was permitted to remove the case to federal court because the claims were completely preempted by the RLA, Plaintiff's claim was sufficiently "concrete" for purposes of Article III standing, and that it would be impossible to litigate Plaintiff's BIPA claims without examining the terms of the airline's collective bargaining agreement. This is a significant victory for employers subject to the RLA, and cements Seyfarth as a leader in litigation matters involving claims related to employers use of biometrics.
In 2019, we created an Office of Inclusion & Diversity and welcomed our first-ever Chief Inclusion & Diversity Officer, Kori S. Carew, Esq. Kori's mandate is to innovate, integrate, and operationalize inclusion, diversity, and belonging into the business and practice of law at Seyfarth.  In this new role, Kori leads, educates, and develops firm-wide strategies, implementing inclusion drivers for change: leadership; communication and involvement; education and training; and measurement and accountability. As a change agent and ambassador, Kori works closely with the firm's chair and managing partner, the executive committee and national Diversity and Inclusion Action Team co-chairs to embed and embrace a culture of belonging. In 2020, Cyn Vargas joined Kori as the firm's National Inclusion & Diversity Manager. Kori and Cyn bring energy and experience to an already robust portfolio of industry-leading programs under the Inclusion & Diversity umbrella.  
Our Strategic Approach
Click to expand content section
Building upon our inclusion and diversity strengths and accomplishments, we created a new strategic approach with a focus on: inclusive leadership development, inclusive talent development, inclusion integrated systems and processes, and Seyfarth communities. As part of our focus on inclusion competencies more than 300 Seyfarth partners received inclusive leadership training on the skills, mindsets and habits necessary for inclusive leadership and leading high-performing leads teams.  In addition, the firm's Managing Partner, Pete Miller, and Chief Inclusion & Diversity Officer Kori S. Carew traveled to each office for a roadshow and listening tour to meet with attorneys and professional staff and discuss firm updates, goals and priorities for inclusion and diversity, and facilitate discussions on excellence.
Community and Client Partnerships
Click to expand content section
Our Seyfarth communities are critical to our success. In 2019, we continued our partnerships with our clients and with community organizations in the cities where we work, live, and play. We partnered with over 50 national and regional organizations on inclusion and diversity, and even more on pro bono, community service, and advancing justice and equity. Our attorneys, professional staff and Chief Inclusion Officer shared our knowledge all over the country at national seminars and with clients.
Accolades
Click to expand content section
In 2019, we earned a perfect 100% score on the HRC-CEI index for workplace LGTBQ equality for the 12th year in a row, achieved Mansfield 2.0 Certification from Diversity Lab, were awarded the Drucilla Stender Ramey Majority-Owned Law Firm Award from the California Minority Counsel Program (CMCP) and were shortlisted for the 2019 Chambers USA Diversity & Inclusion Awards. Notably, the firm was nominated for Outstanding Diversity & Inclusion Program in recognition of our "Rooney  Presumption" initiative which, inspired by the NFL, has boosted our recruitment of attorneys from underrepresented groups. These initiatives build on the foundation that earned us a Thomas L. Sager Award from the MCCA, and consistent annual recognition and honors from organizations including the Human Rights Campaign Foundation, Women in Law Empowerment Forum, and Working Mother magazine. 
Pro Bono and Philanthropy
At Seyfarth, we have long taken a holistic approach to the ways in which we give back to our communities. We continued this approach in 2019, with a special focus on collaborations with other groups within the firm and with our corporate clients.  These efforts—which include pro bono, community service, charitable giving, and sustainability—are run under the umbrella of the Pro Bono & Philanthropy Department, which consists of  Partner, Allegra Nethery, and Manager, Kimberly McClain. The stories below are just a few examples of our approach to giving back to our communities around the globe.
Corporate Partnerships
Click to expand content section
In 2019, we continued our tradition of working with in-house legal departments on pro bono matters. Over the years, as more and more corporate legal departments have developed and expanded their pro bono programs, we have been pleased to partner with them on matters ranging from one day clinics, to transactional matters, to full representation of asylum seekers. In 2019, we also entered into a partnership with Verizon to co-sponsor an Equal Justice Works Fellow at an immigration legal aid organization in New York called Safe Passage Project. Our Fellow will be providing immigration representation to children in detention who fled their home countries due to sexual violence and will be working to secure social services for these children as well.
Partnership with Inclusion & Diversity
Click to expand content section
In 2019, we achieved more collaborations with our Inclusion and Diversity team than in any prior year. In January, we worked with our African-American affinity group, known as A+, to coordinate a nationwide Day of Service on Martin Luther King, Jr. Day. Every U.S. office participated in a service activity. In May, we partnered with the Seyfarth Women's Network to participate in the Girl Up Global 5K to raise funds for Girl Up, a program of the U.N. Foundation that teaches girls advocacy. Every office around the globe participated. In June, for Pride Month, we partnered with the LGBTQ affinity group to host a training put on by the National Immigrant Justice Center on how to represent LGBTQ asylum seekers. Later in the year, we coordinated a joint pro bono project with our Asian American and LGBTQ affinity groups to work on a project for the National Queer Asian Pacific Islander Alliance.  
Sustainability
Click to expand content section
Our Sustainability program includes both internal and external efforts to do good things for our planet. On Earth Day 2019, we announced that we had joined Lawyers for a Sustainable Economy, and made a commitment to provide more pro bono legal services to sustainability-focused non-profit organizations and small businesses. Seyfarth joined 12 other firms who collectively  pledged to provide $20 million worth of pro bono legal services by the end of 2020. Seyfarth pledged $500,000, and as of the end of 2019, we had already donated more than $350,000 worth of legal services, so we are more than halfway to our goal, and we are confident that we will exceed it.
Global Participation
Click to expand content section
As our global footprint has expanded, so, too, has participation in our pro bono and charitable programs expanded around the globe. As an example, for the third consecutive year, Seyfarth participated in the Girl Up Global 5K, a charity run/walk to benefit Girl Up, a program of the U.N. Foundation that teaches advocacy to girls. Every office in the firm participated, and it was truly inspiring to see pictures of our colleagues, all wearing the same t-shirts, walking in front of iconic landmarks around the world. We raised over $17,000 and 500 people participated.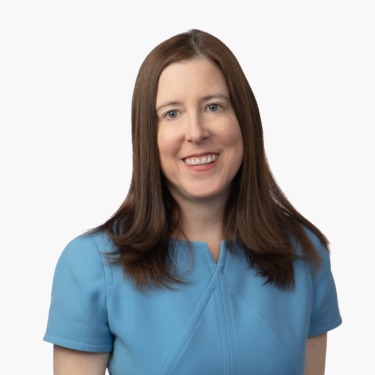 Giving back to our communities is part of our Seyfarth culture. We recognize the importance of being good citizens where we live and work, and our people step up when and where help is needed. It is truly inspiring.
Pro Bono & Philanthropy Partner
In 2019, we launched the Inspiration Project, sponsored by Seyfarth Life.  As the legal industry's first inspiration-focused employee wellness program, the Inspiration Project provides scholarships to six Seyfarth employees to pursue inspirational projects focused on health, wellness, lifelong learning, or making an impact in the firm's communities.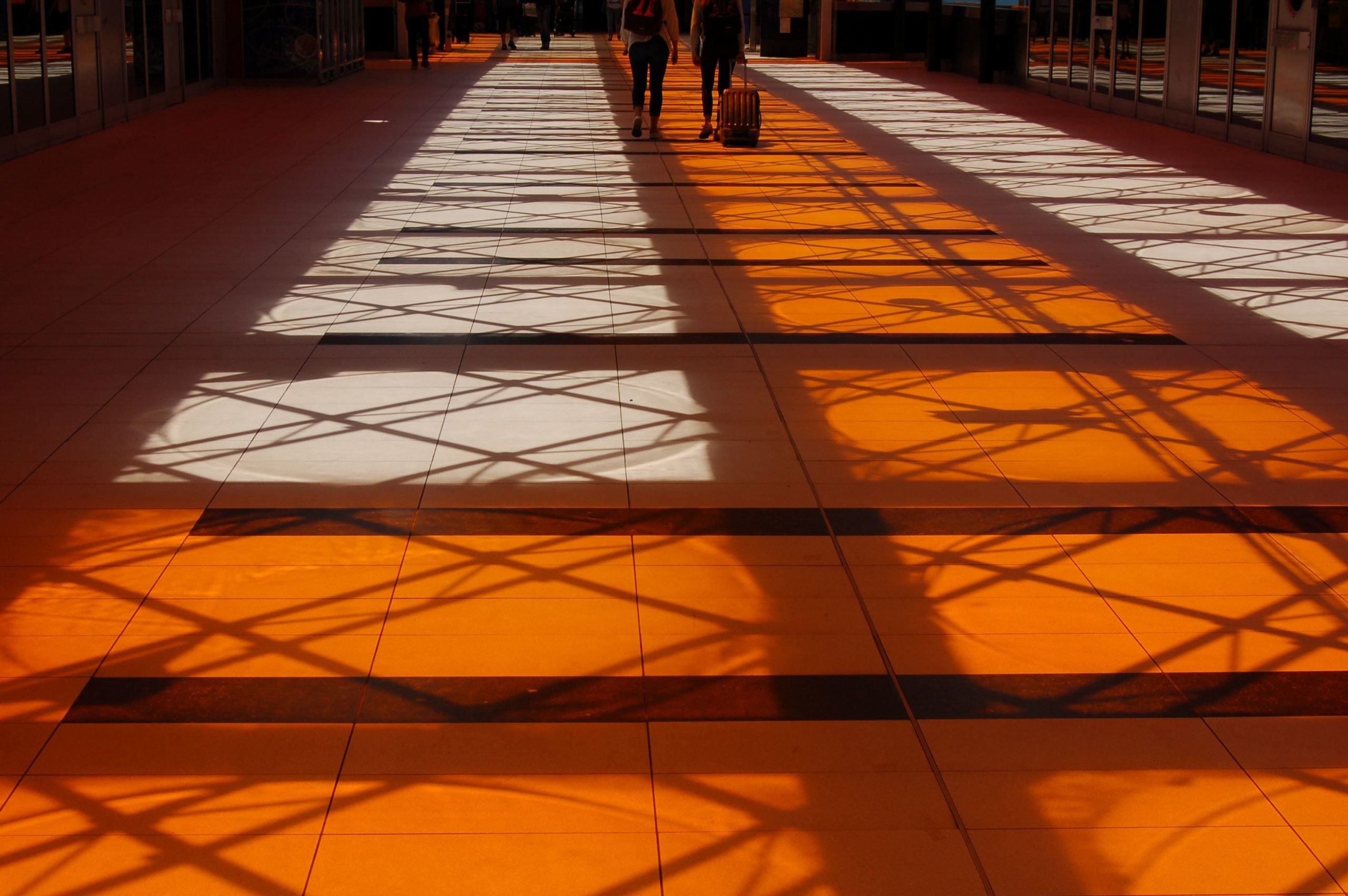 Forging Family Ties in Italy

Rebuilding in New Orleans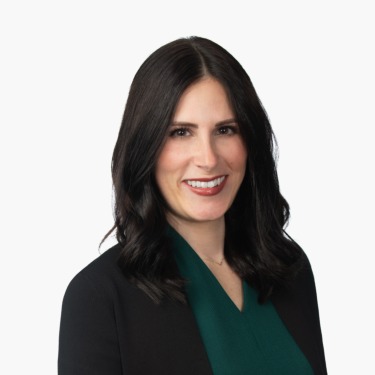 While this experience was deeply rewarding on a personal level, it also resonated with me professionally.  As an immigration attorney, being able to walk in the footsteps of my great-grandfather before he arrived in the US was an experience I'll never forget, and one that I will bring to my work with clients.
Our 75th anniversary gives us the opportunity to look back at the legacy of the founders and forward to the legacy we will leave for future generations. From three lawyers with a vision in 1945 to more than 900 lawyers today, the firm has changed significantly. What hasn't changed is our commitment to our clients, our culture and each other.