Seyfarth's first-rate talent platform supports the growth and success of our entire team. 
Seyfarth is home to high-performing, dedicated attorneys and professional staff who embody the firm's core values of excellence, inclusion, teamwork, client service, innovation, and commitment in everything.
Working together, we have created a forward-thinking talent story, allowing those who exceed expectations to advance on their own terms. For attorneys, we do this by offering a unique set of tools, resources, and pathways to serve as a platform for your success. If you want to be a part of a team that has the freedom to grow at a firm that is invested in your future, we want to hear from you.
WHAT WE OFFER
Limitless Opportunities. Seyfarth empowers ambitious people with a dedication to excellence and a commitment to hard work to rise at their own pace. With multiple opportunities for development, Seyfarth also offers its high-performing people the ability to choose different roles at different stages of life.



"I get to work with and learn from the best of the best. I get to lead and mentor the next gen superstars and leaders."
- Tracy Billows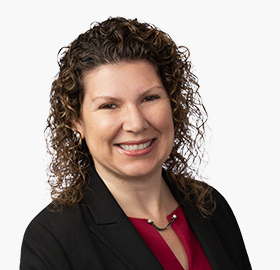 Inclusion & Diversity. Seyfarth programs support diverse people at all stages of their careers, including at key transition points such as elevation to partnership. As a leading legal profession innovator, Seyfarth is also developing new career paths and staffing models that match the changing landscape of our industry, allowing us to support a talent pool with evolving needs and expectations.
Seyfarth Life. We recognize that the demands of the legal industry are growing—and that our firm's performance is dependent upon our peoples' ability to recover from stress. That's why we developed Seyfarth Life, our targeted commitment to increase the resilience of our people through programs encompassing benefits, working styles, coaching and learning, and building relationships with one another. Whether you're an attorney or professional staff, Seyfarth Life has something to offer you. 
"The most rewarding part of my job is getting to interface with clients, listen to them, and figure out how to make their lives better and easier through Seyfarth services."
- Dustin Robinson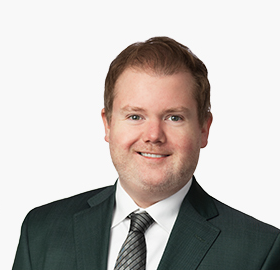 Advanced Service Delivery. The imitators are many, but Seyfarth paved the way. Starting in 2005, our partners began working with a growing team of multidisciplinary experts to bring process and technology tools to our clients, arming them with solutions specific to their unique business needs. Today, we are harnessing machine learning, robotic process automation, and other emerging technologies to help us—and our clients—evolve into next-generation leaders in the delivery of legal services. Attorneys at Seyfarth draw on this deep platform of tools and resources for continually improving client service; and our professional staff benefit from being a firm that continually invests in innovation.
State-of-the-Art Technology. Whether you are in the office or on the road, our state-of-the-art connectivity provides always-on security and collaboration with your clients and colleagues. All of our offices support video, teleconference, and web meeting capabilities with the 24/7 support of our elite Technology Services Group. If you are on the road or working remotely, you'll be able to log in and pick up wherever you are with secure remote and mobile capabilities provided by Cisco. 
Culture, Benefits, and Compensation. In our effort to ensure we continue to attract the best talent, we offer competitive salaries along with a comprehensive benefits at all levels. We offer the opportunity to work with state-of-the-art technology in a friendly and professional environment, and we will continue to invest in your professional growth and development.
"A true Seyfarthian is a great lawyer and an even better human being."
- Tamaron Houston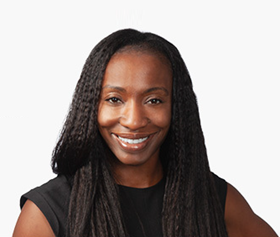 Go Seyfarther.  We take pride in our culture of expressing appreciation for excellence in client service, innovation, inclusion, teamwork, and commitment. For this reason, as a Seyfarth employee, you will have exclusive access to our formal, internal-only recognition program, Go Seyfarther. On this platform, you will have the opportunity to participate in peer-to-peer and manager-led rewards, recognitions, and acknowledgments, such as the Kudos Award, Standing Ovation Award, or the Seyfarthian of the Year Award. Go Seyfarther helps to keep our people connected, enhances transparency across offices and teams, and encourages real-time appreciation when it's most deserved.
---
Accommodations
If you require a reasonable accommodation in any part of the employment process, please contact the Regional Human Resources Director at humanresources@seyfarth.com with your request and your contact information.
Equal Employment Opportunity
Seyfarth Shaw LLP is committed to equal employment opportunity and providing reasonable accommodations to applicants with physical and/or mental disabilities. We value and encourage diversity and solicit applications from all qualified applicants without regard to race, color, gender, sex, age, religion, creed, national origin, ancestry, citizenship, marital status, sexual orientation, physical or mental disability, medical condition, military and veteran status, gender identity or expression, genetic information, change of sex or transgender status, or any other basis protected by federal, state or local law. If you would like more information about your EEO rights as an applicant under the law, please click EEO is the Law Poster (EEO is the Law - Screen Reader, EEO is the Law - Spanish) and the Supplement Poster (English) / Supplement Poster (Spanish).
Applicant Rights Under Federal Laws