At Seyfarth, your career possibilities are limitless.
We value the unique contributions of all of our team members. If you work at a law firm, but not as an attorney, you've come to the right place. 
We understand that it takes more than attorneys to build a successful legal practice. Great people are the key to Seyfarth's success. That's true not just for the lawyers who join the firm, but for all of the business professionals and administrative staff we hire. These people ensure the firm's operations run smoothly and that our clients receive an optimal experience at every touch point.
Seyfarth's culture embraces the entrepreneurial spirit of its professionals like no other firm. The firm's professional staff are a collaborative team, helping to define the unique client experience offered by the firm. Our attorneys have a true appreciation for the unique perspective that each person brings, and everyone participates in our commitment to excellence.
"Seyfarth has a true appreciation of the professional staff that form the backbone of the firm. Everyone is encouraged to develop bold, inventive solutions, and own their career trajectory."
- Jen Fowler
Chief Human Resources Officer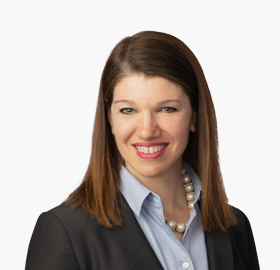 WHAT WE OFFER
Culture and Commitment. Our environment is one of collegiality, cooperation, and recognition. Our strength is the diverse wealth of information we share. And while we work hard, we also make time to honor our commitments to social responsibility. We participate in many charitable events and fundraisers and give back to our communities.
The Inspiration Project. Seyfarth Life is our organizational commitment to the resilience of our people. As part of that initiative, we launched The Inspiration Project, a yearly scholarship for attorneys and staff to pursue  inspirational projects focused on health, wellness, lifelong learning, and making an impact in the firm's communities. The Inspiration Project is the legal industry's first inspiration-focused employee wellness program. Learn more about Seyfarth Life. 
Industry-leading Innovation. We need all kinds of skills to deliver the excellence in legal and business outcomes that we're known for. Our high-performing client service teams are packed with elite professionals who work alongside our attorneys to improve delivery through inventive thinking and hard work. These roles include paralegals, administrators, client development, finance, docket, conflicts, project managers, legal technology architects, data analysts, legal process designers, and other creative and professional roles that are constantly shifting to meet the needs of the evolving needs of our clients. Learn more about how we deliver. 
Benefits and Compensation. In our effort to ensure we continue to attract the best professional staff, we offer competitive salaries along with a comprehensive benefits package. Our benefits include performance based salary increases and bonuses, medical and dental plans, 401(k) and retirement plans, pet insurance, and a public transportation benefit. We offer the opportunity to work with state-of-the-art technology in a friendly and professional environment, and we will continue to invest in your professional growth and development.
Start here. Stay here.
Seyfarth offers so many opportunities for professional growth and development, that many people choose to work their entire careers here. Where you take that is entirely up to you.
Dawn Orel. Dawn started her career at the firm in 1985 as a legal secretary. Today, she is the firm's Chief Marketing and Business Development Officer. Over the years, she held a number of roles that increased her skills and exposure to the business, including roles in practice management and pricing. Today, she leads one of the largest teams of professional staff in the firm.
"When you work with people who are supportive, it makes for a great place to work."
- Dawn Orel
Chief Marketing and Business Development Officer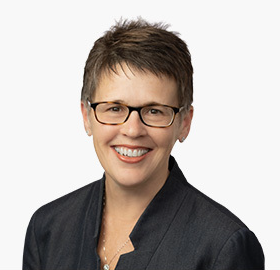 Frances Varela. When Frances joined the firm, she was a college student. Today, she is a married mother of three and the Office Administrator for our Sacramento office. 
"As my roles within the firm evolved over the years, so did my personal life. I went from college student to married mother of three. Seyfarth has been a wonderful place for me to 'grow up.'"
- Francis Varela
Sacramento Office Administrator Andres Ramirez. After working at Seyfarth as a Conflicts Researcher and Litigation Support Specialist for four years, Andres left the firm to go to law school, following that with a stint at another big law firm. Ultimately he decided to return to Seyfarth and today, he is the National Conflicts Manager.
"What really sets Seyfarth apart is the friendly, collaborative, and supportive work environment, as well as the opportunities for growth and professional development."
- Andres Ramirez
National Conflicts Manager