Webinar Recording
Sep 30, 2020
Webinar Recording: Diversity Metrics and Goal Setting
Presented by The Belonging Project
Visit The Belonging Project page
About the Program
A crucial part of any successful corporate inclusion and diversity strategy is determining whether the company's actions are making an impact, through benchmarking and measurement of the company's inclusion and diversity efforts. Seyfarth's People Analytics Team has years of experience helping employers analyze how to use data in their strategic I&D initiatives for the purpose of benchmarking, how to leverage that data to analyze where to focus their efforts, and how those efforts are helping the company to achieve its strategic objectives. This webinar will discuss how different types of data can be used to measure diversity in recruiting, retention, and promotion;  practical and legal issues involved in setting and meeting diversity benchmarks; and some of the important considerations around disclosing diversity numbers.
Speakers
Laura Maechtlen, Partner, Seyfarth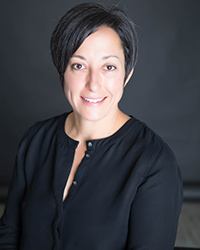 Laura Maechtlen is the National Chair of the Labor and Employment department at Seyfarth and a member of the firm's Executive Committee. Her practice is focused on employment litigation and includes the defense of class, collective and multiplaintiff actions. Laura also has experience litigating against the Equal Employment Opportunity Commission (EEOC) and the California Department of Fair Employment and Housing (DFEH) in systemic actions, both at the early charge stage and in large-scale EEOC pattern-and-practice litigation.
Laura is a national leader on issues related to diversity and inclusion in the legal industry, and has held a variety of leadership positions through which she has advocated for systemic improvement in the legal industry in the areas of diversity and inclusion. She currently serves on the Executive Committee of the Board of Directors for the California Minority Counsel Program. She is a previous Latina Commissioner for the Hispanic National Bar Association, President of the National LGBT Bar Association, Chair of the CA Minority Counsel Program, and Fellow for the Leadership Council on Legal Diversity (LCLD).
Laura speaks and publishes regularly on a variety of employment law and litigation topics, and issues regarding diversity and inclusion in the legal profession, and has been quoted on those topics by the San Francisco Chronicle, Wall Street Journal, Forbes, Reuters, The Recorder, Vogue, The Daily Journal, the Insurance Journal, CIO.com, Employment Law 360, and others. She has also served as a contributing editor to multiple editions of The Fair Labor Standards Act (ABA) and The Developing Labor Law (BNA).

Annette Tyman, Partner, Seyfarth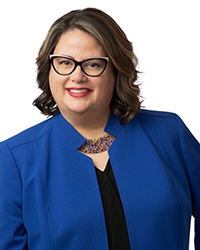 As co-leader of Seyfarth's People Analytics group, Annette leads a multidisciplinary team of attorneys, labor economists, data analysts, and other professionals to develop data-driven solutions that solve complex workforce issues. Annette collaborates with employers to design and implement metrics for tracking, assessment, and achievement of workforce objectives including effective talent acquisition and management, pay equity, diversity and inclusion, and workforce restructuring with an eye toward minimizing litigation risk.
Annette uses her substantive experience to defend employers in complex litigation matters that implicate the cross-section of data and the law. Such issues include defeating class certification, developing merits-based analyses, and evaluating damages assessments that impact litigation defense and settlement options.
In her practice, Annette is on the cutting edge of providing legal advice related to the technological advances that are driving data-driven decision-making in the employment context. These technologies include the use of artificial intelligence, predictive analytics, and machine learning algorithms to address key processes including sourcing, hiring, retention, workforce planning, employee engagement, and diversity and inclusion efforts.