Everything I Need To Know, I Didn't Learn In Law School
Presented by The Belonging Project
Cost
Cost is free, but registration is required.
Wednesday, July 14, 2021
3:00 p.m. to 4:00 p.m. Eastern
2:00 p.m. to 3:00 p.m. Central
1:00 p.m. to 2:00 p.m. Mountain
12:00 p.m. to 1:00 p.m. Pacific
About the Program
Law school is great for teaching us the principles of law in a theoretical environment, but a lot of what you need to know about practicing law in a real world environment you won't learn until you get in the door. During this panel discussion you will hear from Fairuz Abdullah (Director of Employer Relations, UC Hastings Law), Jill Dessalines (Founder, Strategic Advice for Successful Lawyers), and Norma Manjarrez (Shareholder, Ogletree Deakins) as they discuss topics ranging from success factors, professional interactions, 360-degree leadership, and common gaps in an attorney's formal legal education and how they impact the transition from law student to lawyer.
Speakers
Moderator: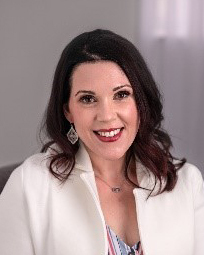 Rebecca Baumgartner, Senior Diversity & Inclusion Manager for Ogletree, Deakins, Nash, Smoak & Stewart, P.C
Dr. Rebecca Baumgartner, she/her/hers, is the Senior Diversity & Inclusion Manager for Ogletree, Deakins, Nash, Smoak & Stewart, P.C., an AMLaw 100 law firm. With a background in Human Performance Improvement and a Certified Diversity Executive, she works to strategically position an organization to remove systemic barriers to equity and inclusion.
Rebecca is skilled in professional and leadership development, coaching, and the strategic planning and implementation of diversity and inclusion programs, initiatives, and efforts. She serves as a NALP Diversity Mentor, is the President of the Parents of Academically Gifted Students of the North Kansas City School District, one of the largest school districts in Missouri, and is a member of the Gifted Advisory Board for Greater Kansas City.
As an advocate for belonging, she supports others in their journey to live and lead with vulnerability and authenticity.
Panelists: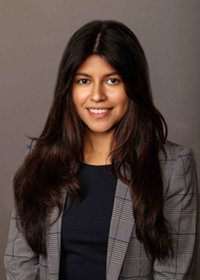 Norma Manjarrez, Shareholder in the Chicago office of Ogletree, Deakins, Nash, Smoak & Stewart, P.C.
Ms. Manjarrez is a shareholder in the Chicago office of Ogletree, Deakins, Nash, Smoak & Stewart, P.C., where she assists employers of all sizes and across various industries in several aspects of the employment relationship. She regularly counsels human resources professionals and in-house counsel on wage and hour issues, employment policies and handbooks, compliance with federal and state anti-discrimination statutes, and terminations. In the traditional labor space, Ms. Manjarrez is experienced in handling a variety of matters before the National Labor Relations Board, representing management in labor negotiations, advising employers through union organizing campaigns and elections, and defending employers in arbitration. She is also experienced in handling the labor and employment due diligence aspects of mergers and acquisitions.
Ms. Manjarrez co-chairs her firm's Latinx affinity group and serves as a local ambassador for diversity and inclusion. She is also a member of the Leadership Council on Legal Diversity and an HNBA Latina Commissioner. Ms. Manjarrez obtained her J.D. from the University of Illinois College of Law and her B.S., magna cum laude, from DePaul University.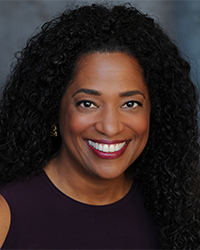 Jill Dessalines, Founder of Strategic Advice for Successful Lawyers, a consulting service providing strategic advice, business development coaching and career counseling for law firm and corporate lawyers.
Ms. Dessalines has been practicing law for 35 years and is a former Senior Vice President and Assistant General Counsel of a Fortune 7 corporation. As a recognized and respected master litigation strategist and risk mitigation specialist in high stakes litigation, Ms. Dessalines skillfully managed outside counsel and successfully resolved multi-billion-dollar privacy, mass tort, intellectual property, complex commercial litigation and class action matters for 17 years before founding Strategic Advice for Successful Lawyers. Ms. Dessalines rose through the ranks of a large corporate law department, managed and trained attorneys, created outside counsel management policy and conducted outside counsel training. Active in the community and the recipient of numerous professional awards and distinctions, Ms. Dessalines was named one of California's Top 10 In-House Counsel by the Daily Journal.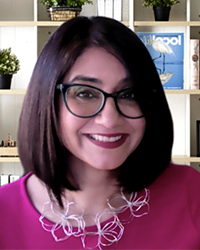 Fairuz M. Abdullah, Esq., CPCC, Director of Employer Relations, UC Hastings College of the Law
Fairuz is a relationship builder. She works to create job opportunities for students and alums. She builds affiliations with employers and identifies new opportunities in the legal profession. She brings emotional intelligence, leadership skills, and diverse professional experiences to her work. Fairuz is a certified Co-Active coach, and Myers Briggs Training Instructor (MBTI). She worked as a Family Law and Juvenile Dependency attorney before coming to Hastings. In her previous role with the CDO, as Director of Public Interest and Public Service, she designed programs and counseled students interested in social justice and government careers. She has been invited to speak at conferences on a number of career advancement topics, including micro-aggressions, bias, and bad behavior and professional development topics such as time management and productivity. Fairuz is committed to diversity issues in the legal field and has served on the boards of minority bar associations and nonprofits. She received her B.A. in Political Science from U.C. Santa Cruz and her J.D. from the University of San Francisco School of Law.