Feed Forward after Receiving Feedback: Best Practices to Leverage Your Evaluation
Presented by The Belonging Project
Cost
Cost is free, but registration is required.
Wednesday, May 12, 2021
3:00 p.m. to 4:15 p.m. Eastern
2:00 p.m. to 3:15 p.m. Central
1:00 p.m. to 2:15 p.m. Mountain
12:00 p.m. to 1:15 p.m. Pacific
About the Program
Feedback is essential to our success as it provides information about how we are interacting with others, expectations and progressing on competencies that define our career success. In this session, the presenters will dive into: deciphering feedback when it is unclear, converting feedback into a feed forward framework, and strategizing for success using information received including how to ask for what is needed to fully achieve career goals. Feedback looks backward on performance and what didn't work. This feed forward discussion will focus on planning with a mindset of what can be in the future. This session will be interactive.
Speakers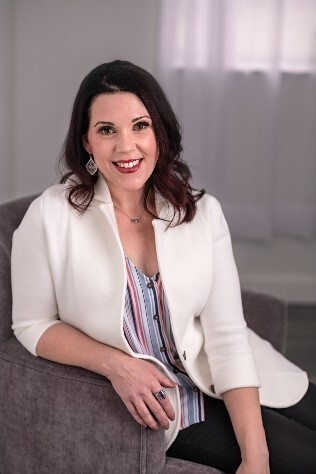 Rebecca Baumgartner, Senior Diversity & Inclusion Manager for Ogletree, Deakins, Nash, Smoak & Stewart, P.C
Dr. Baumgartner is the Senior Diversity & Inclusion Manager for Ogletree, Deakins, Nash, Smoak & Stewart, P.C., an AMLaw 100 law firm. With a background in Human Performance Improvement and a Certified Diversity Executive, she works strategically with organizations to remove systemic barriers to equity and inclusion. Rebecca works to incorporate equity and inclusion in every aspect of the business and empowers leaders to create a culture of belonging.
Rebecca is skilled in professional and leadership development, coaching, and the strategic planning and implementation of diversity and inclusion programs, initiatives, and efforts. She is a faculty member for the Conscious Inclusion Company and has been a featured speaker for organizations such as National Association for Legal Professionals, Association of Law Firm Diversity Professionals, Practising Law Institute, Tulane School of Law, Central Exchange, and the Professional Development Consortium. Additionally, she has contributed to and written for publications such as Forbes, The American Lawyer, Working Mother Media, and The Good Men Project. Rebecca was featured by InsightsSuccess as one of the "10 Most Inspiring Business Women in 2021."
Rebecca sits on the board of the Northland Symphony and Orchestra, dedicated to providing music and arts education to youth in the community, as well as the Racial Equity and Inclusion Kansas City organization.  She serves as a NALP Diversity Mentor and is the President of the Parents of Academically Gifted Students of the North Kansas City School District, one of the largest school districts in Missouri. Rebecca has also dedicated her time to national committees including the Law Firm Anti-Racism Alliance Planning Committee and the National Diversity Council.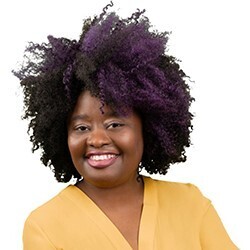 Kori S. Carew, Esq., Chief Inclusion & Diversity Officer, Seyfarth

Kori S. Carew, Esq., an attorney, TedX speaker, and community builder who generates awareness and understanding of critical human issues by creating the space and climate for open dialogue that is meaningful, enables people to expand their perspective and drive positive change.

With grace and truth, she is a disruptor, womanist and social justice advocate. With a multi-national, multi-religious, multi-ethnic, multi-lingual family background, she brings a keen sensitivity to belonging and inclusion across differences.

Kori is the Chief Inclusion & Diversity Officer at Seyfarth Shaw, LLP, an international AmLaw 100 firm. Using advocacy and organizational strategy to address structural barriers to diversity in the workplace, she brings an incisive voice, unapologetic questioning of the status quo, and a lifelong fascination of human potential to empowering women and marginalized people. She is a nationally sought-after speaker on topics of diversity, inclusion and belonging, inclusive leadership, talent engagement and development, authenticity and leveraging power. Her TedX, "Just belonging: finding the courage to interrupt bias," can be found here.