From Classroom to Practice: Writing in the Real World
Presented by The Belonging Project
Cost
Cost is free, but registration is required.
Wednesday, June 16, 2021
3:00 p.m. to 4:00 p.m. Eastern
2:00 p.m. to 3:00 p.m. Central
1:00 p.m. to 2:00 p.m. Mountain
12:00 p.m. to 1:00 p.m. Pacific
About the Program
In this session, you'll learn how to adapt what you've learned in legal writing class to your summer legal experience. We'll discuss how you can understand your audience, reach a well-reasoned conclusion, communicate effectively with assigning lawyers, and write concisely, clearly, and correctly.
Speaker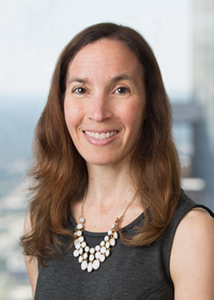 Julie S. Schrager, In-House Legal Writing Coach, Schiff Hardin

Julie is passionate about teaching writing to a wide range of audiences and has worked as Schiff Hardin's in-house legal writing coach for almost thirteen years. In that role, she works one-on-one with the firm's summer associates, associates, and partners to improve their writing skills. Julie also hosts workshops addressing a range of writing topics, including writing persuasively; effective writing for business lawyers; grammar and punctuation basics; and revising, editing, and proofreading your own work.

Julie is committed to increasing diversity in the legal profession and hosts writing workshops for 1Ls at law schools around the country and for diverse law student and professional groups. In the last year, she has spoken to law students at Howard Law, Northwestern Pritzker School of Law, Fordham Law, the University of Illinois College of Law, Chicago-Kent College of Law, and as part of the Diverse Attorney Pipeline Program.

Julie graduated from Harvard College in 1986 and the University of Chicago Law School in 1989. After graduation, she worked as an associate in the litigation and legislation practice areas at Arnold & Porter in Washington, DC, and as an Assistant United States Attorney in the Civil Division of the U.S. Attorney's office in Boston. Julie taught legal writing full-time at Chicago-Kent College of Law for several years before she joined Schiff and continues to teach periodically.