Webinar Recording
Nov 20, 2020
Webinar Recording: Inclusive Conversations When We are Worlds Apart
Presented by The Belonging Project
Visit The Belonging Project page
About the Program
We are living and working in a uniquely complex and increasingly polarizing moment in time, which is challenging our ability to communicate across differences. In this session, we will discuss a set of best practices to help facilitate more productive and respectful conversations across different cultural identities and political ideologies. The desired outcome of inclusive conversations is an enhanced understanding of different experiences and perspectives which, in turn, supports efforts to foster more inclusive cultures where people feel a genuine sense of belonging and valued for their diversity.
Speakers
Genhi Givings Bailey, Chief Diversity & Inclusion Officer, Perkins Coie LLP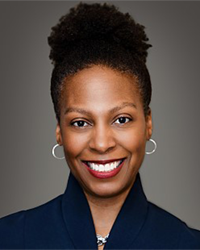 As Perkins Coie's Chief Diversity & Inclusion Officer, Genhi Givings Bailey is responsible for developing and executing the firm's strategy to attract, recruit, retain and promote diverse talent and to foster a firmwide culture of equity, inclusion, and belonging. Genhi works with other firm leaders and members of firm management to advance Perkins Coie's long-held commitment to diversity and to embed inclusive practices into all the ways in which the firm runs its business. Genhi believes that creating and fostering more diverse and inclusive workplaces and communities is everyone's responsibility, and she consistently works to encourage people to learn more and to do more to advance the principles of diversity, equity, inclusion and belonging.
Previously, Genhi led the strategic diversity and inclusion efforts at DLA Piper for over 10 years, during which time the firm received numerous diversity awards and recognitions for its progress. She is also a former music lawyer and holds a J.D. from Mitchell Hamline College of Law (formerly William Mitchell College of Law).
When not working, you can find Genhi enjoying all things related to food including shopping for it, cooking it, and eating it! She also loves most genres of music and serves on the board of the Chicago Sinfonietta, the country's most diverse symphony orchestra. Genhi resides in the Printers Row community of Chicago and volunteers with numerous organizations in the Chicago area.
Jami de Lou, Diversity, Equity, Inclusion & Belonging Advisor, Coach & Presenter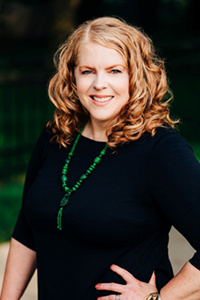 Jami is an empathetic culture and people leader, having lead diversity, equity, inclusion and belonging (DEIB) across multiple organizations, including multiple am-law 100 firms, and most recently Boston Consulting Group. Currently, Jami is an advisor, inclusion strategist, speaker and intercultural coach, serving a range of organizations, non-profit boards and executive leadership teams. 
Over the last 20+ years, Jami has helped a variety of organizations – from professional service firms to collegiate athletics to academia – in their efforts to find, interview, develop and advance talent. She has experience in coaching, training and instruction, curriculum development, recruiting and retention strategies.  Jami has spent her career pushing for ways to move beyond the status quo, to get at systemic organizational change and human behavioral change. She channels her unique life, education, and professional DEIB experience to lead with cultural intelligence (CQ) and intercultural competence — a fluency seen in my work and life. 
Jami is a committed DEIB professional and a sought-after presenter. She has been a featured speaker and moderator in the areas of diversity and inclusion, presentation skills, interviewing strategies, and other talent management and HR related topics.  Jami is a DiversityFIRST™ Award recipient, a recognition by the Illinois Diversity Council for her work to advance cultural diversity and inclusion in the workplace and the community. She is a former At-Large Board member of the Association of Law firm Diversity Professionals (ALFDP) and has served and volunteered with many causes near to her heart. 
Jami is a part of a richly multicultural, multiracial, and multilingual family. She has lived and worked in more than 15 U.S. cities – West Coast, East Coast, Midwest, South, and Texas, with extensive global business / travel. These experiences have cultivated a first-hand understanding of global/regional cultural and social norms that impact how we all interact with one another. Jami resides in Chicago with her family. A professed explorer of food, lover of the arts, avid traveler, and global citizen.