Webinar Recording
Jun 30, 2020
Webinar Recording: Put Me in Coach: Being an Ally in Action
Presented by The Belonging Project
The last few weeks have highlighted the need for anti-racism to be a focus for individuals and our organizations. And right behind that awareness are the questions: what can I do? How can I be an ally? Being an ally is more than just professing support. It is about action. Allies question their inaction and make an effort to better understand the oppressed and disadvantaged communities. In this webinar recording, the panel will discuss why allies are necessary, how to use your voice to amplify the voices of others, and what actions you can take to be a real ally across multiple dimensions of diversity—including race. Importantly, inclusive leaders must also be effective allies.
Topics
The role of allies in education and advocacy
What works and what doesn't work
Landmines everyone wants to avoid
What allyship looks like in the workplace
How allies can advance equity, inclusion and dismantling systemic barriers in the workplace
Ways that diverse lawyers and law students can leverage and engage in driving allyship and boundaries
Speakers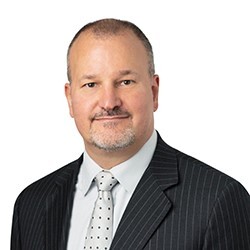 Moderator: Loren Gesinsky, Partner, Seyfarth Shaw and Co-Chair of NYC Diversity & Inclusion Action Team (DIAT) and Co-Chair of Seyfarth's All Abilities Affinity Group
Loren represents employers before state and federal courts, administrative agencies, arbitrators, mediators, and other tribunals regarding all legal issues relating to the workplace, including wage and hour collective and class actions, discrimination, harassment, wrongful discharge, breach of contract, noncompete, and other restrictive covenants and trade secrets. He also counsels employers and negotiates agreements regarding these issues, with particular attention on strategies to avoid litigation. Additionally, he participated actively in the United States Chamber of Commerce task force that developed comments on the United States Department of Labor's proposed regulatory changes to the FLSA's white-collar exemptions.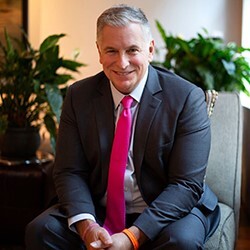 Kevin Jennings, CEO, Lambda Legal
Formerly president of the Tenement Museum, Kevin's contributions to the LGBT movement began in 1988, when he helped students create the first school-based Gay-Straight Alliance club, leading him to found and lead the Gay, Lesbian and Straight Education Network (GLSEN) for 18 years. He then served as an Assistant Secretary of Education for President Obama, after which he led the Arcus Foundation, the world's largest foundation for LGBT rights organizations, for 5 years.
He has received several awards, both national and international recognition, including: the "Friend of Children" Award from the National Association of School Psychologists, the Human and Civil Rights Award of the National Education Association, the Distinguished Service Award of the National Association of Secondary School Principals, the Diversity Leadership Award of the National Association of Independent Schools, the Bob Angelo Medal from COC Netherlands, and the "Appalachian Hero" Award from the Appalachian Community Fund, where he established the Alice Jennings Fund, which provides support to organizations serving low-income and battered women in the South.
Kevin is a Lambda Literary Award-winning author of seven books, with his memoir, Mama's Boy, Preacher's Son: A Memoir, having been named a Book of Honor by the American Library Association in 2006. He also helped write and produce the documentary Out of the Past, which won the 1998 Sundance Film Festival Audience Award for Best Documentary, and is an Executive Producer of the documentary The Lavender Scare.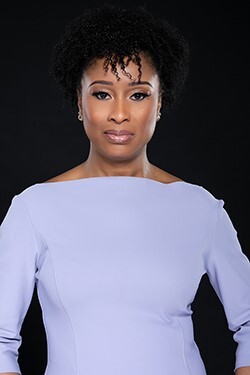 LaTanya Langley, Vice President & General Counsel, BIC 
LaTanya Langley serves as Vice President & General Counsel at BIC®, one of the best known international brands in writing instruments, lighters, shavers and other promotional products based in the Greater New York area. Ms. Langley has global responsibility for managing all legal matters for BIC's largest business unit, Stationery and Anti-Corruption compliance. She is also responsible for all legal matters in BIC international emerging markets, including, Latin America, Africa, Middle East and Asia.
Prior to joining BIC® in October 2015, Ms. Langley held several positions at Diageo PLC, a global leader in beverage alcohol with iconic brands in spirits, beer and wine, including Director and Senior Counsel of Diageo North America, General Counsel of Diageo Guinness USA and General Counsel and Corporate Secretary of Guinness Ghana Breweries Ltd. based in Accra, Ghana.
Ms. Langley joined Diageo in 2008 following positions as an Associate at Shipman & Goodwin's Corporate Department, Weil, Gotshal & Manges' Business Finance and Restructuring department and Paul Hastings' Corporate department.
Ms. Langley is a member of the New York and Connecticut Bars and the United States District Court for the District of Connecticut. Ms. Langley received her bachelor's degree in Political Science and doctor of laws, honoris causa from Trinity College, where she serves on the Board of Fellows and received her juris doctor degree from the University of Connecticut School of Law.

Michele Coleman Mayes, Vice President, General Counsel and Secretary, New York Public Library
Michele Coleman Mayes, was appointed Vice President, General Counsel and Secretary at The New York Public Library in 2012. She serves as chief legal officer and is responsible for guiding NYPL's legal strategy to enable the Library to achieve its mission.
Before joining The New York Public Library, Mayes was Executive Vice President and General Counsel for the Allstate Corporation. Having previously served as General Counsel for Pitney Bowes, Inc., she has also held leadership positions at Colgate-Palmolive Company and the Unisys Corporation. From 1976 to 1982, Mayes served at the U.S. Department of Justice as an Assistant United States Attorney in both Detroit and Brooklyn, rising to Chief of the Civil Division in Detroit.
Widely recognized as a leader in legal and philanthropic circles, Mayes has been the recipient of numerous professional honors, including the American Bar Association's Margaret Brent Award and the Minority Corporate Counsel Association Trailblazer Award. She was named to the Ethisphere® Institute's "Attorneys Who Matter" list of general counsels in 2011, two years after making the National Law Journal's list of "Most Influential General Counsels." The American Lawyer honored her with a Lifetime Achievement award in October 2012.
In 2011 she co-authored Courageous Counsel: Conversations with Women General Counsel in the Fortune 500, which chronicles the rise of women to the role of general counsel.