The Power Dynamics of Fear and Change
Presented by The Belonging Project
Cost
Cost is free, but registration is required.
Wednesday, June 23, 2021
3:00 p.m. to 4:15 p.m. Eastern
2:00 p.m. to 3:15 p.m. Central
1:00 p.m. to 2:15 p.m. Mountain
12:00 p.m. to 1:15 p.m. Pacific
About the Program
Ready to become the bravest person you know? In a society (and industry) that demands you conform and play the role others expect of you, it can be downright scary to do anything other than armor up and soldier on. But what if everything you want is on the other side of fear? How might your life change if you had the ability to move through all your fears (not just the ones that felt most comfortable)? How might the legal industry change if those in power were more courageous? Join us for an interactive workshop as we explore fear and courage and the difference it can make.
Speaker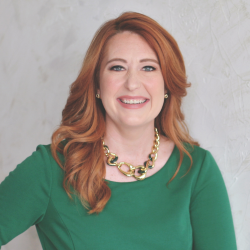 Heather Hubbard, J.D., Founder & Chief Storyteller at Simple Courage
Heather Hubbard is the Founder and Chief Storyteller of Simple Courage. She's a sought after speaker and author. Before starting this company, Heather ran a personal and professional development company where she helped attorneys reduce stress, manage priorities, and build a book of business. Prior to her work helping professionals find more balance and success, Heather was a partner and practice group leader at an AmLaw 200 firm. She has been recognized by Best Lawyers in America in the areas of Copyright, Trademark, Intellectual Property Litigation and Patent Litigation, Mid-South SuperLawyers, Benchmark Litigation and Managing IP Stars. She was also named one of Nashville's Top 40 under 40 by the Nashville Business Journal. Heather graduated summa cum laude from the University of Louisville and received her juris doctorate from Vanderbilt University Law School.