Webinar Recording
Mar 30, 2021
Webinar Recording: The Power of Connection - How to Leverage Your Networks and Social Media
Presented by The Belonging Project
About the Program
The role of relationships and networks cannot be understated in achieving career success however you define that success. Building and maintain networks in person and also across social media can be useful if done effectively. In this session you will learn strategies on leveraging your networks as well as how to effectively use social media for career success.
Moderator: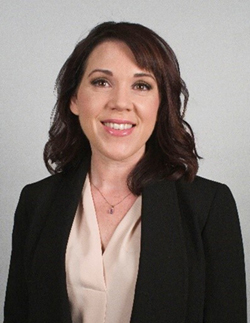 Rebecca Baumgartner, Senior Diversity & Inclusion Manager for Ogletree, Deakins, Nash, Smoak & Stewart, P.C
Dr. Rebecca Baumgartner, she/her/hers, is the Senior Diversity & Inclusion Manager for Ogletree, Deakins, Nash, Smoak & Stewart, P.C., an AMLaw 100 law firm. With a background in Human Performance Improvement and a Certified Diversity Executive, she works to strategically position an organization to remove systemic barriers to equity and inclusion.
Rebecca is skilled in professional and leadership development, coaching, and the strategic planning and implementation of diversity and inclusion programs, initiatives, and efforts. She serves as a NALP Diversity Mentor, is the President of the Parents of Academically Gifted Students of the North Kansas City School District, one of the largest school districts in Missouri, and is a member of the Gifted Advisory Board for Greater Kansas City.
As an advocate for belonging, she supports others in their journey to live and lead with vulnerability and authenticity.
Speakers: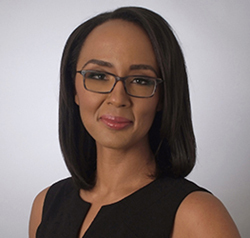 Alexis Robertson, Director of Diversity & Inclusion, Foley & Lardner LLP
Alexis Robertson is the director of diversity & inclusion for Foley & Lardner LLP. She provides firm-wide strategic direction and oversight on all diversity and inclusion related matters. She works closely with the firm's Talent Management, Recruiting, Business Development, and Human Resources departments and supervises the firm's diversity and inclusion team.
Alexis joined Foley from Baker McKenzie, where she was North America manager of Diversity & Inclusion. In this position, she managed the implementation of all diversity-related programing, initiatives, and client reporting in the North America region.
Prior to joining Baker McKenzie, Alexis spent two years as a Legal Recruiting Director for The Partners Group where she focused on placing diverse attorneys with law firms and corporations.
Alexis earned her law degree from the University of Michigan Law School and practiced with Kirkland & Ellis and Seyfarth Shaw following graduation. She earned her undergraduate degree from the American University in Washington, D.C.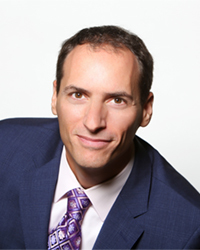 Ari Kaplan, Attorney and Legal Industry Analyst
Ari Kaplan, an attorney and legal industry analyst, is an inaugural Fastcase 50 honoree, a fellow of the College of Law Practice Management, and a finalist for ILTA's Thought Leader of the Year award. He is the author of Reinventing Professional Services: Building Your Business in the Digital Marketplace (Wiley, 2011) and The Opportunity Maker: Strategies for Inspiring Your Legal Career Through Creative Networking and Business Development (West Academic, 2nd Ed. 2016). Kaplan serves as the principal researcher for a variety of widely distributed benchmarking reports, hosts the Virtual Lunch daily on Zoom, has been the keynote speaker for events worldwide, and is the founder of the Lawcountability® business development software platform and iPhone app. He is an avid swimmer, a self-taught, struggling, but hopeful, python coder, and a two-time Ironman triathlon finisher.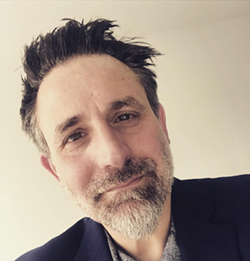 Ben Tanzer, Founder and Principal of HEFT Creative Strategies
Ben Tanzer, AM is the Founder and Principal of HEFT Creative Strategies and an Emmy-award winning coach, podcaster, writer, teacher, publicist and social worker who has been helping nonprofits, publishers, authors, students, small business owners and career changers tell their stories for over 20 years. He is also the author of several award-winning books, most recently the re-release of his short story collection UPSTATE.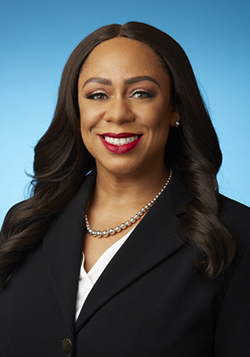 Lora Whitticker, Manager of Alumni and In House Opportunities, Jenner & Block LLP
Lora M. Whitticker is Jenner & Block's Manager of Alumni and In House Opportunities. She works closely with the firm's Marketing Department and Talent Management Team to develop a wide range of programs. Ms. Whitticker oversees all aspects of the firm's alumni engagement strategy and assists firm lawyers seeking secondments as well as those interested in fully transitioning to in-house roles within corporate legal departments.
As a collaborative partner to the Alumni and In-House Opportunities Committee, Ms. Whitticker works with the members in each of the firm's offices to coordinate and implement the firm's alumni engagement events. She also works with firm leaders on certain aspects of professional development, including personal branding, resume revision, and advanced career planning for associates, partners and firm alumni.
Ms. Whitticker is a 2002 graduate of Indiana University School of Law, and began her career practicing law at Locke Lord and Dentons (then Sonnenschein Nath & Rosenthal) in Chicago, where she focused on complex commercial litigation, insurance and toxic tort litigation. She subsequently moved to the legal recruiting side of the profession with a nationally-respected legal search firm.
Ms. Whitticker is a frequently-sought lecturer on subjects relating to alternative legal career strategies, in-house recruiting, social media engagement, and career coaching at programs sponsored by numerous bar associations, professional organizations and law schools. She credits her community involvement for helping her to develop a vast professional network of attorneys, judges and in-house counsel nationwide.